Local Dog Grooming Services in Ankeny - Call Us Today AT 515-964-7177 FOR AN APPOINTMENT!
For years you have trusted us for the nutrition of your furry companions, and now you can for their grooming too!
We believe in a holistic approach to pet care and that will be the same for our grooming salon. Clean, Organic, and environmentally friendly grooming products! We are a small grooming shop focused on Quality over Quantity so you can rest assured that your baby will be completely spoiled while here.
View our salon prices here, and call or message us for an appointment today!
All Grooming prices are approximate and subject to change, depending on your dog's specific needs. Please call or come in for a full-price quote!
You can fax your vet records to: 515-598-7824 or email to bdbgrooming@gmail.com.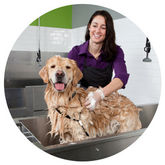 Grooming Prices
All Grooms include a bath, haircut, nails, ears, and oral foam.
XS - $54
S - $59
M - $69
L - $79
XL - $89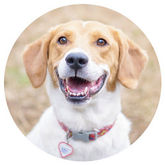 Add-Ons
Nail Grind With Groom - $5
Walk-In Nail Grind - $12
Facial Blueberry - $8
De-Mat - Between $5 & $45

De-Shed Package - Between $5 & $15
Seasonal Scent* - $10
*Our seasonal scent package is a special seasonal shampoo and conditioner and a seasonal coat spray. Your dog will smell fabulous.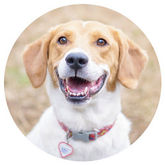 Teeth Brushing
Protect against bad breath, tooth loss, and gum disease with regular teeth cleaning for a healthy smile.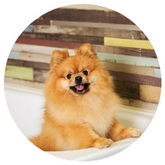 Sanitary Trim
For long hair doggies, sanitary hair cutting may be needed to cut long fur from around the bum.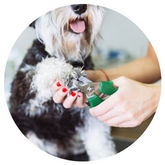 Nail Trim
We cut nails to a prudent length, just short of the toenail quick. Nail trimming prevents painful nail cracking or nails breaking.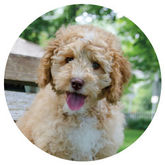 Haircut
We provide breed-specific haircuts. Cuts feature shampoo, dry, and hair trimmed on their head, paws, and bum.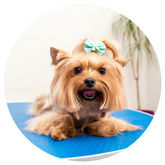 Face Trim
Several pooches need a haircut from around their face. Our groomer will be able to help you identify the perfect style for your dog.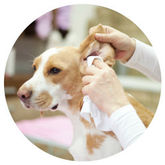 Ear Cleaning
A dog's ears are delicate and vulnerable to infection, excessive wax buildup, and ear mites. Cleaning your pet's ears reduces build-up to help hinder infections and reduce the smell.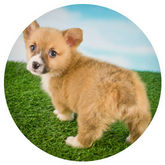 Anal Gland Expression
Anal gland expression can help hinder symptoms connected with anal gland irritation. Glands can become infected if liquids are not drained naturally.
WHAT Ankeny CUSTOMERS ARE SAYING
We love our customers from Ankeny areas around Norwoodville, Swanwood, Marquisville, Berwick, Saylor, White Oak, Saylorville, Saylor Station, Carney, Oralabor, and Enterprise!
Come visit our pet supply store in Ankeny, IA specializing in quality food, treats, and supplies for cats and dogs.